Our Staff -Pet Passages - Lake Orion, MI
Chris Mires- Owner and Pet Funeral Director
I became a Pet Passages owner after a 30 year law enforcement career. Although I liked my LE career and was successful at it for so many years, there was a burning desire to be a business owner in me the entire time.  I did a significant amount of research- taking into account my skills and interests and more. I discovered Pet Passages. Pet Passages is nationally recognized for the highest levels of service, the highest level of caring and honorable treatment of pets, and of offering unique and additional service features that are above and beyond.
Pet Passages is my passion and has my full time and attention. I balance things with my long time commitment to physical fitness and am an avid weightlifter and mountain biker. I am blessed to have 3 awesome kids that keep me going as well!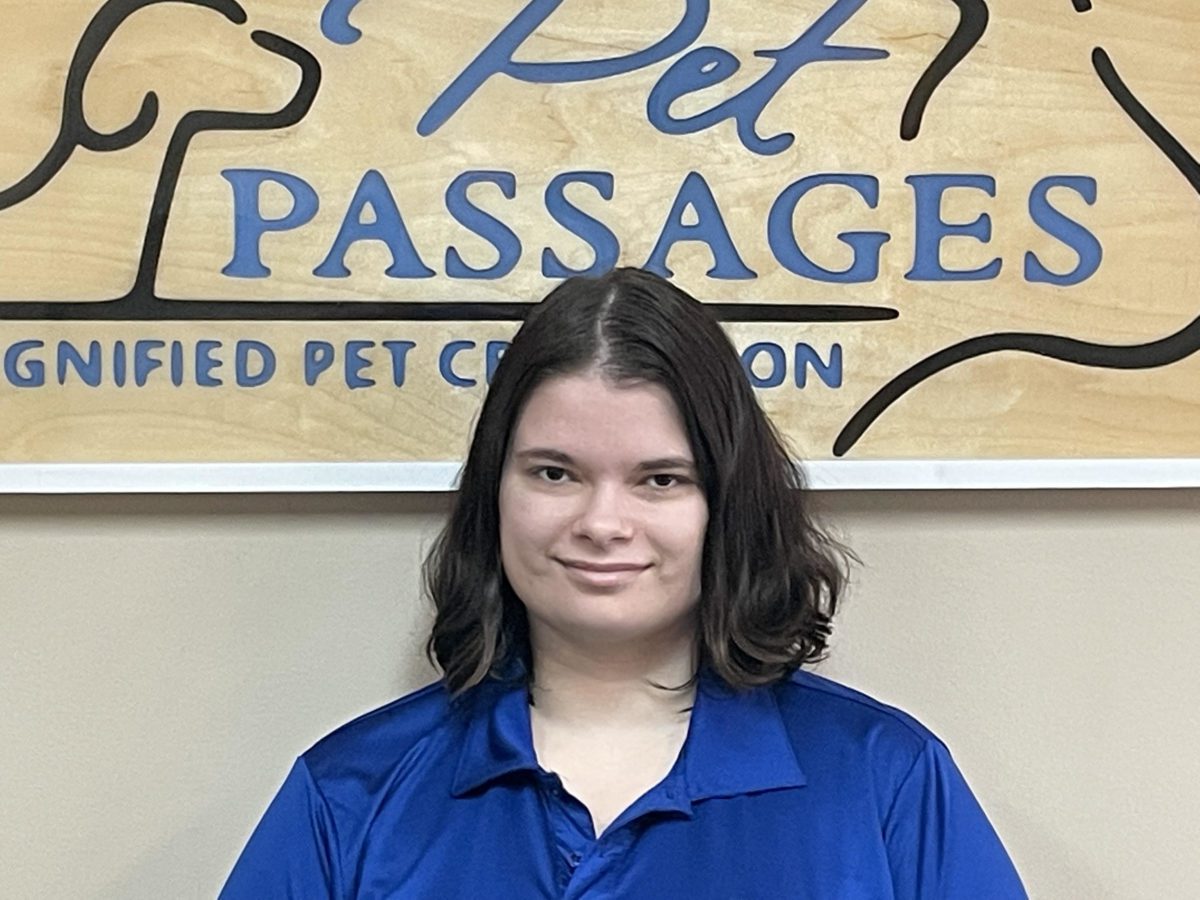 Lauren Lowry - Pet Care Coordinator
I am the pet care coordinator here at Pet Passages. I have years of experience working in the funeral industry as well as customer service. I grew up with dogs and lizards, and currently have a Siamese/ragdoll mix cat named Minnow. My fiancé and I both work in cremation, and I pride myself with providing the best care to each pet we receive at Pet Passages. My highest priority is assuring each pet parent their pet is not only taken care of here, but is loved and honored in a dignified way. I see each pet through the entire process and reunite them with their owners at the end of the day. I am very thankful to be apart of this team and help in any way I can.
Grace Mires- Pet Care Coordinator
Grace is Chris's daughter. Grace is an animal lover and is very artistic. She is involved in several aspects of Pet Passages and her involvement and caring benefit everyone.